Water and sewerage services in South Australia are regulated by a number of regulators, with responsibility for:
Health and safety
Water quality
The environment
Natural resources
Technical standards
Customer protection, pricing and service standards
The Essential Services Commission of South Australia (ESCOSA) are an independent regulator who issue water retail licences to water and sewerage service retailers, set minimum standards to protect consumers, and carry out price determinations to ensure the prices customers pay are fair and reasonable for the services they receive.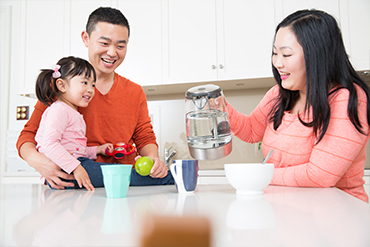 To do this, ESCOSA requires SA Water to submit a Regulatory Business Proposal for each Regulatory Period. A regulatory business period has a duration of four years. We are committed to putting our customers at the heart of everything we do. Our business plans are developed with and for our customers so that they reflect the services and outcomes they want us to prioritise, when there are associated costs and outcomes for these services. To achieve this, we engage extensively with our customers and stakeholders in a variety of ways. Our Regulatory Business Proposal also reflects the requirements set by our regulators. The most recent determination can be found here, and this is what it means for customers during this regulatory period from 2016-2020.
We're in the process of preparing our next submission for the 2020-24, and are engaging with our customers and stakeholders as part of this process.
The What matters to you? survey is open to all SA Water customer until 5pm on Friday 1 June. To have your say about water services in South Australia, join the survey now.
The survey takes about 20 minutes to complete and before you start, it would be handy to have your most recent SA Water bill with you so you can understand the impact of your decisions on your bill.
You can learn more about the survey and our engagement program at Water Talks.
As well as setting the service standards and maximum revenue we can earn from customer prices, ESCOSA monitors our performance against its determination through performance reporting processes. Our performance scorecards are published on a quarterly basis, and our Annual Regulatory Performance Reports are available via the ESCOSA website.
If you would like any more information on how we are regulated, please contact us.