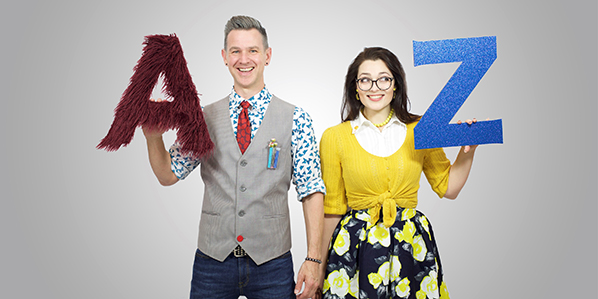 SA Water is partnering with That Science Gang to present a water themed version of their award-winning show The Alphabet of Awesome Science which premiered at this year's Adelaide Fringe Festival.
The Alphabet of Awesome Science: Water! Is a clever, fast paced show, where the two characters, professors Lexi Con and Noel Edge, take the audience on a thrilling voyage through the alphabet where fascinating words inspire spectacular science. Lexi and Noel work their way through the 26 letters of the alphabet, with each one representing a fascinating new word and inspiring a clever and entertaining experiment. The audience select the order of the letters at the beginning of the show and sit on the edge of their seats as the professors race to beat the clock and make it through all 26 experiments in 52 minutes!
The Alphabet of Awesome Science: Water! is targeted at a family audience and the highly successful debut season of The Alphabet of Awesome Science won the Best Children's Event weekly award for week two of the Adelaide Fringe. The show is popular with audiences of all ages as it doesn't shy away from tricky words or concepts and has just enough humour and spectacular science to keep audiences engaged.
Date: Saturday 10th and Sunday 11th August 2019
Time: 1pm-2pm and 3pm-4pm
Location: Star Theatres, 145 Sir Donald Bradman Drive, Hilton SA 5033
Recommended for ages 5+
Entry is FREE but bookings are required to secure your place - https://bookwhen.com/awesomescience