Water is sourced from a range of different places to supply South Australia. Most of our water comes from the River Murray, but surface water, sea water and groundwater also make it into our supplies.
Water sources 2018-19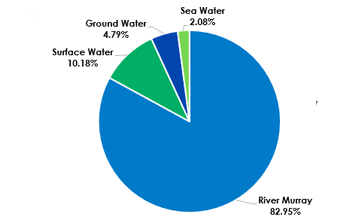 South Australia is the driest state in the driest inhabited continent on Earth. A secure supply of high quality water is important for all of us. SA Water spends a lot of time and effort making sure we have enough water into the future.
Water Trading Announcement

Hear from Maree and Greg about how we manage our source water from bores and reservoirs: