Our business strategy
Our business strategy
Delivering trusted water services for a sustainable and healthy South Australia
Our strategy enables us to deliver our vision of trusted water services for a sustainable and healthy South Australia. It supports us to make decisions, work together and partner as we deliver the services our customers need and value, now and into the future.
Our five strategic focus areas are:
Driving customer outcomes
Water for the future
Healthy communities
Proactive environmental leadership
Our people for the future.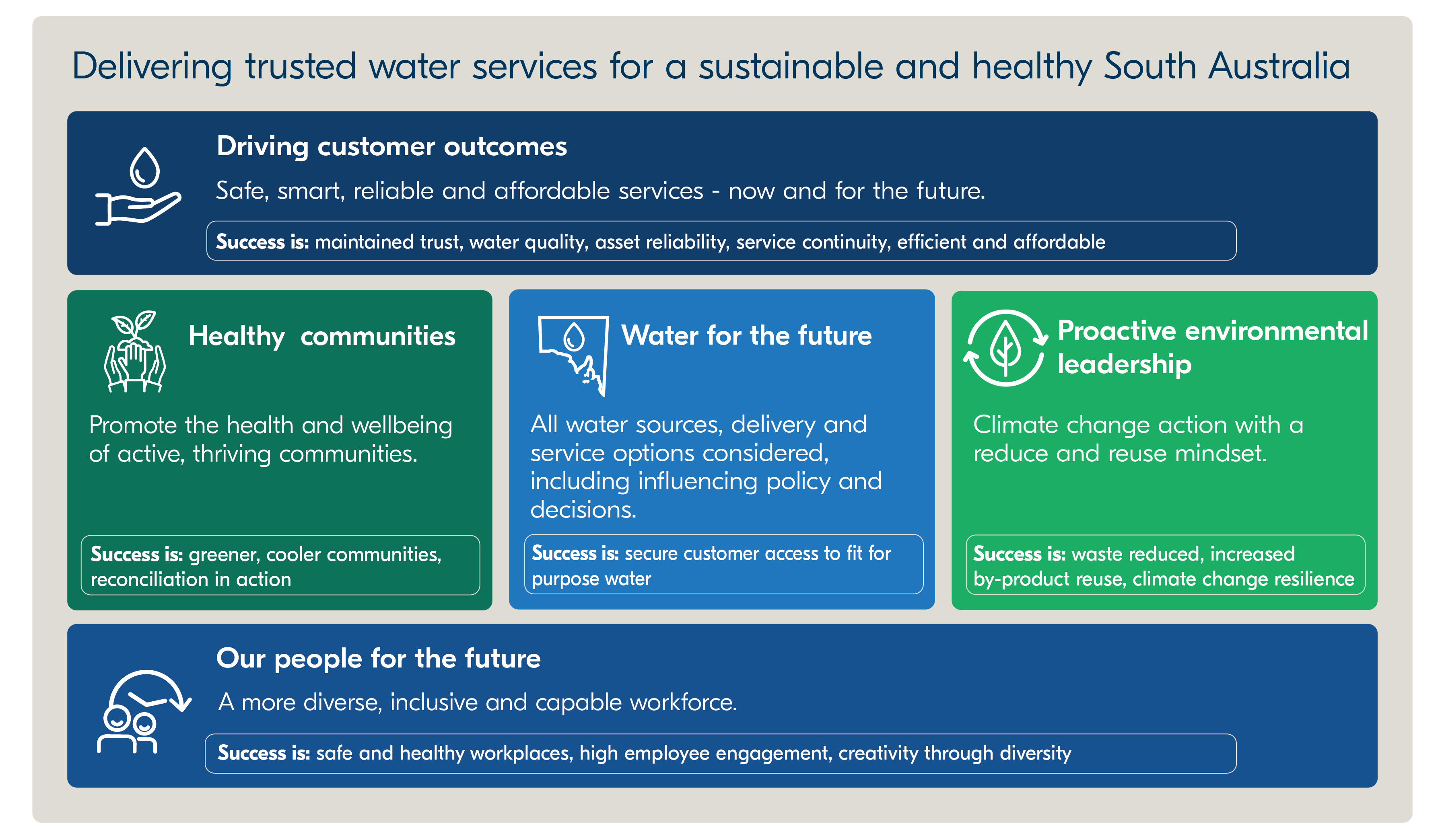 Our Strategy 2020-25 can be read here (full document).
Major faults

Underway




Polkinghorns Rd

Arthurton

18/06/2020

Water Supply On

18/06/2020 03:05 PM - We are attending to an incident in Arthurton with no interruption to the water supply. The safety of our crews and customers comes first, and we always aim to minimise inconvenience by restoring services as quickly as we can. Reference Number WO: 07505663.
Scheduled works

Underway

Spruance Rd

Elizabeth East

11/06/2021

Temporary Supply Interruption

Estimated start time and water supply off: 15/06/2021 09:00 AM
Estimated restore time and water supply back on: 15/06/2021 04:00 PM
We're improving your services and undertaking maintenance work in Elizabeth East. Sometimes our crews need to temporarily interrupt the water supply to our customers and/or manage traffic while they are working. Temporary traffic management may remain in place until reinstatement of the impacted road is complete. We always aim to minimise inconvenience by restoring services as safely and quickly as we can.