Pay my bill
Pay my bill
There are many ways to pay your SA Water bill.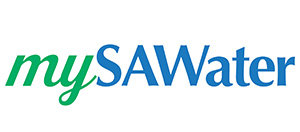 Sign up to mySAWater
Residential customers can use mySAWater to view, pay and manage your account 24/7. In mySAWater you can see your account balance, manage payment arrangements and extensions, view your account balance and past bills, change your postal address, submit a meter reading, and more.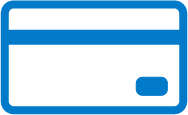 Direct Debit
Choose a regular payment based on how much and when you want to pay.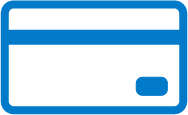 Credit Card
Pay online, you just need your account number and credit card details.
---
Other payment options

Phone 24/7
Pay using your credit card. If this is your first time paying with us over the phone, make sure you read our terms and conditions of payment before you call.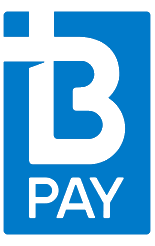 BPAY
You can BPAY your bill with internet or phone banking.
You'll need our Biller Code: 8888
and your reference number, which is located next to BPAY Logo on your bill.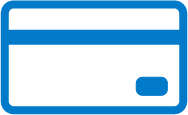 Centrepay
If you're a Centrelink customer, you can use this free, direct bill-paying service. Call our Customer Care Centre team to find out how.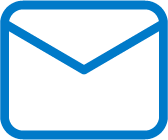 Post
Tear the payment slip off your bill and post it to us with your cheque or money order to:
SA Water
GPO Box 4682
Melbourne, VIC 3001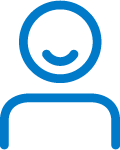 In Person
You can pay at any Australia Post, Commonwealth Bank branch or Service SA centre excluding credit card payments.

Concessions and financial support
Eligible government concession card holders, and anyone assessed as having a low income, may be able to claim a water and sewerage rate remission. The Department for Human Services administer these concessions and you can check your eligibility online or by calling their concessions
hotline on 1800 307 758/ TTY 8226 6789.
We understand that sometimes it's difficult to meet household expenses and that a sudden change in circumstances, like a loss or change in income, can lead to financial difficulty. We help our residential customers experiencing short and long term financial hardship by working together to agree
a payment plan so that overdue accounts and new bills are paid as early and easily as possible.
If you're having difficulty paying your bill, please talk to us so we can help you get back on track. Please call us on 7424 1650 during business hours.
By working together, we can:
agree an interest free and flexible weekly, fortnightly or monthly payment plan
protect you from water supply restrictions and additional fees including supply restoration costs, and
remove the worry of debt collection or legal action.
We negotiate payment arrangements on a case-by-case basis because we appreciate that everyone's circumstances are different. With our help, customers finding it difficult to pay their bills can also access free, confidential and independent financial counselling, support and assistance.
Read our Customer Assist Brochure and Hardship Policy to find out more.
Manage my account
There are several ways to help you manage your SA Water bills and water use.
Electronic Billing (eBills)
You can receive your bills electronically if you are a residential customer and register with mySAWater.
Regular payments
You can set up your bill payments so they are smaller and more regular. The best way to do this is by direct debit or BPAY.
Talk to us about financial difficulties with payment
If you are experiencing financial difficulty, there are several options available to you. Talk to our team about the best way to get you back on track.
Keep track of how much water you use
If you can read the meter on your property, you can keep a tighter track of how much water you use.
Control leaks
Sometimes water meters or taps can leak, which may increase your water consumption. Learn how to find and fix them, and reduce your water bills as well.
Terms and conditions of direct debit
Terms and Conditions - Direct Debit Request Service Agreement
Effective: July 2020
This is your Direct Debit Request Service Agreement with South Australian Water Corporation (SA Water) (ABN 69 336 525 019). It explains what your obligations are when undertaking a Direct Debit arrangement with SA Water. It also details what SA Water's obligations are to you as your Direct Debit provider.
We will send a copy of this agreement to the email you have used to register for the mySAWater online portal. Please keep this agreement for future reference. It forms part of the terms and conditions of your Direct Debit Request (DDR) and should be read in conjunction with your DDR authorisation.
1. Debiting your Account
By submitting a Direct Debit Request (DDR) you have authorised SA Water (User ID 67201) to arrange for funds to be debited from your nominated account through the Bulk Electronic Clearing System (BECS). SA Water will debit your account in accordance with the conditions below.
SA Water will only arrange for funds to be debited from your account as authorised in the DDR.
If the debit day falls on a day that is not a business day, SA Water may direct your financial institution to debit your account on the following business day.
If your current bill is due within 5 business days of you setting up the direct debit arrangement, please contact us prior to making additional payments via other payment methods.
Direct debit is a method of payment and not an acceptance of a payment arrangement to clear arrears unless it has been approved by SA Water.
2. Changes Made by SA Water
SA Water may vary the terms of this agreement at any time by giving you at least fourteen (14) days written notice.
We may terminate this DDR at any time, including if one or more of your payments are dishonoured or rejected by your nominated financial institution.
If we terminate this DDR where your payments are dishonoured or rejected, we will notify you in writing.
3. Customer Changes
You can change or cancel your DDR arrangement at least five business days before the next debit date by:
4. Your Obligations
It is your responsibility to ensure that there are sufficient clear funds available in your account by the due date to allow a direct debit payment to be made in accordance with the DDR.
If there are insufficient clear funds in your account or the payment method is no longer valid to meet a payment:
You may be charged a fee and/or interest by your financial institution;
You will be charged a dishonour fee by SA Water;
Your DDR agreement may be terminated; and
You must arrange for the payment to be made by another method.
You should check your account statement to verify the amount has been debited.
It is your responsibility to let us know if your financial institution branch number (BSB), account number, credit card or debit card details including account number, type or expiry date change at least five business days before the direct debit deduction date.
5. Disputes
If you believe there has been an error in debiting your account you should contact SA Water on 1300 SA WATER (1300 729 283) or confirm this in writing with us as soon as possible or email: directdebit@sawater.com.au. Alternatively you can contact your financial institution.
6. Accounts
You should check:
With your financial institution to find out whether direct debiting through the bulk electronic clearing system (BECS) is available for your account, as direct debiting is not available on all accounts offered by financial institutions;
Your account details against a recent account statement to ensure they are correct;
With your financial institution, if you are unsure how to complete the account details on the DDR.
The details provided in the direct debit confirmation letter/email are correct.
7. Confidentiality
Your records and account details will be kept private and confidential. Those details will only be disclosed if you or your financial institution requests them in connection with your direct debit payment arrangement or they are required to be disclosed by law.
8. Privacy
The information requested on this form is for the purpose of providing you with direct debit payment facilities. Your personal information will only be used or disclosed for purposes relating to your direct debit payment facility in accordance with SA Water's Privacy Policy and the State Government Information Privacy Principles. You can access a copy of SA Water's Privacy Policy here. If you wish to update or access the information that SA Water holds about you, please contact SA Water on 1300 SA WATER (1300 729 283) during business hours.
9. Authorisation
By completing this Direct Debit Request and submitting it to SA Water you:
Acknowledge that you have read and accept all terms and conditions provided as part of the request;
Confirm that you are the person named in the application form as the applicant;
Confirm that you are an authorised individual that has signing authority to transact on the account nominated, and;
Confirm that all details as completed by you in the request are true and correct.
Terms and conditions of payment
These terms and conditions apply to payments made online or by phone.
About your payments
You can only pay by credit card
We do not accept American Express cards
We do not accept international credit cards
We do not accept Diners cards
The maximum amount you can pay is $100,000
You will get a reference number for your transaction.
Make sure you get the details right
When paying online or by phone, make sure you:
Enter the right bill information.
Enter the right payment information.
If you make a mistake, your bill might not be paid.
Processing times
If you pay before 5 pm Monday to Thursday, your payment will be on your account within 24 hours.
If you pay after 5 pm Monday to Thursday, it can take up to 48 hours for your payment to come through.
If you pay on a Friday your payment will be on your account the following Monday.
Your payment can still be declined – and we won't know about it
The transaction you make might still be stopped by your bank. This is why your payment reference number is not a payment confirmation.
If your payment does not go through, you must contact your bank to find out why. We won't know if this happens, so we won't be able to tell you.
Making a mistake during payment
In the case where you make a mistake when paying your SA Water bill, we can:
Give you a refund.
Transfer the money to another account.
Leave the money in credit on your account.
The action we take depends on what sort of mistake it is.
The first thing you need to know is we can't return money if you have an outstanding debt with us
In this situation, the help we can give you is limited. If you make two payments by mistake, but those payments don't clear your outstanding debt, we may not be able to give you back your money. Please call us if you need help with this type of mistake.
In the case where you accidentally pay us twice
What we do will depend on whether or not you own the property being billed. If you do, we can arrange a refund in the way that best suits you. If you don't own the property, we may need to see proof of payment before we take any action.
In the case where you make a typo and the payment goes through, we will need to trace it
You will need to give us proof of payment, such as a bank statement, to start this process. Call us for more information if you are unsure.
Refunds take five working days to process
Any refunds you are owed will be issued by either EFT (Electronic Funds Transfer) or cheque, depending on your preferred refund.
Refunds can take up to five business days to process with a response being sent via post or email, depending on information provided at the time of requesting the refund, and the preferred method chosen to receive the refund.
The total time it takes for you to receive your money also includes things we cannot control such as delays in bank processing or delivery of cheques via Australia Post.
Terms and conditions eBilling
Billing service
You can elect to have eBilling on your eligible properties at any time.
You can elect one email address per eligible recipient to have eBills sent to.
Only one eBilling email per managing agent is permitted.
All property owners are able to sign up for eBilling for their eligible property, unless you have a managing agent who is managing the property for you.
All email addresses provided for eBilling must be accompanied by a mobile phone number. This is a regulatory requirement so that we may contact you in the event we are unable to deliver your bill.
In some circumstances SA Water may not be able to provide this service to you. For example;
If your name is suppressed on your bill
If you have special prearranged non-standard billing
If your account is cancelled before the next bill
Other special circumstance where we cannot provide this service
Bill format
You will receive an email with a summary of your bill. A full version of your bill can be accessed via a link in the email called 'View PDF'
As a residential customer, you can also view a history of previous bills via the mySAWater portal.
Process
When you select to receive a bill by email, the request may take up to five business days to process.
Delivery
Your bill for the account you select will be sent to your email address. Please contact us if your details have changed.
Where a bill remains unpaid past the due date, a reminder (final) notice will be sent electronically to the same email address that has been set up to receive the original bill.
Where higher than normal water use is detected, a High Water Use notice will be sent electronically to the same email address that has been set up to receive the bill and other billing communications.
You will receive your eBills in accordance with the normal billing cycle.
You are responsible for
ensuring your contact details are up to date.
ensuring you notify any additional owners or recipients of any changes you make to billing preferences for your property.
Our responsibilities to you
We will endeavour to send your eBill to the nominated email address.
After successive failed delivery attempts, we will endeavour to contact you to advise the eBill could not be delivered and seek an alternative email address.
If we do not hear from you, we will change your SA Water bills and other important billing communications back to paper and send them to the mailing address on your account.
You can resume eBilling again at any time by completing the making the switch form on our website or by logging into your mySAWater account. Residential customers can also provide an updated email address in their mySAWater account.
Cancellation and change of preference
You can stop receiving Bills and other important notices notices at any time.
For residential customers, your preferences can be changed via mySAWater, for all other customers and managing agents, please contact us to update your preferences.
Opting out of eBilling will automatically set your account to paper bills and other bill related communications will also be sent to the mailing address listed on the account. We will not inform any additional owners/recipients when changes are made to how bills are delivered.
As with paper bills, you will cease to receive eBills if you are no longer the owner (or representative of the owner) or the managing agent of the property.
Acceptance of terms and conditions
Unless you tell us otherwise, or these terms and conditions cease to apply, by signing up for eBilling, you agree:
The information you have provided to us is true and complete to the best of your knowledge
SA Water may refuse this application if:

the property is not eligible for eBilling
it becomes evident the information provided is incomplete or false

That you are authorised to make changes to the nominated account to initiate eBilling:

you are the residential property owner, or
you are the managing agent, or
you are the director, owner/sole-trader, partner or finance/account manager of the property owner organisation

You will no longer receive paper bills to your mailing address
You understand opting out of eBilling will automatically set your property back to paper bills to be sent to the mailing address listed on the account
The owner of the property is ultimately responsible for the payment of bills, whether they are paper bills or electronic bills.