Our 2017-18 water and sewerage prices can be found on the pages above. For a full list of prices, see our 2017-18 pricing schedule.
Maintaining affordable water and sewerage prices is a priority for us, and in 2017-18 we have contained price increases to CPI to keep the price path stable.
We are listening to our customers and will continue to work hard to reflect your priorities like keeping prices as low and stable as possible.
State-wide pricing means that most of our customers pay the same price per kilolitre of water, regardless of where they live or the actual cost of providing the services.
The pricing methodology is guided by the principles outlined in the National Water Initiative and by the South Australian Government's commitment to state-wide pricing.
Visit our Policies section to view our pricing policy statements.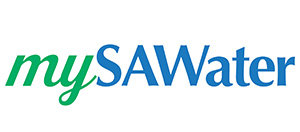 Residential customers can now receive their water bills electronically by registering with mySAWater. To register please click the button below.