The South Para Reservoir is the newest and largest of the reservoirs in the South Para System. It was built to supply rapidly growing urban and industrial areas.
Construction began in 1949 but wasn't completed until 1958 because of the huge demand on funds and resources post the Second World War. One of the key projects that caused the delay was the Mannum to Adelaide Pipeline.
South Para reservoir as constructed in response to massive population growth at the end of the 1950's – Adelaide's population was around ½ million people due to postwar immigration and a focus on industrial development.
South Para is the second largest reservoir in South Australia. Because of its size and location in the catchment area, the reservoir fills infrequently.
Capacity: 45,330 megalitres.
If this reservoir supplied the whole state, how long would this last? About 77 days.
Area of water spread: 400 hectares.
Public access: No.
Current reservoir level: For current volume please click on the map below.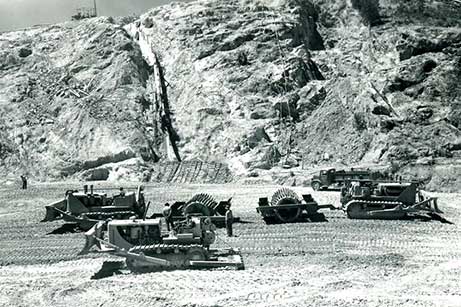 Construction of the South Para reservoir in 1915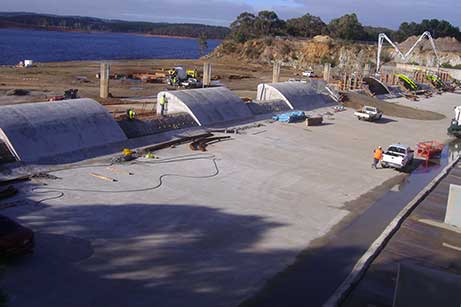 South Para Spillway Upgrade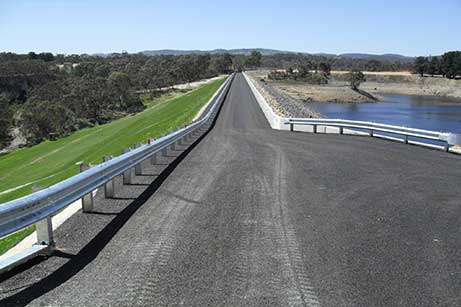 South Para Upgraded Embankment