Energy management
Energy management
Sustainably reducing our operational energy expenses help us keep water and sewerage charges as low and stable as possible, and is one way we can contribute to easing cost of living pressures for our customers.
We are one of the state's single largest electricity users, with our energy-intensive drinking water and wastewater pumping and treatment operations across South Australia costing approximately $86 million in 2019-20.
Our ambitious zero cost energy future project will be delivered through seven key initiatives that include demand scheduling, energy efficiency, energy storage, our own generation, and energy market levers that will position us to effectively manage our long-term energy usage.
Increasing our own generation capacity will deliver the largest leaps on our ambitious path towards a zero cost energy future. We're investing more than $300 million to generate 242 gigawatt hours of energy per annum by installing 154 megawatts of solar photovoltaics at more than 30 sites and 34 megawatt hours of energy storage devices.
This will be achieved with 360,000 solar panels across more than 30 sites working to harness the power of the sun. To put this into perspective, all these panels laid end-to-end would stretch more than 740 kilometres in length.
Combined, our solar arrays will have the capacity to generate approximately 70 per cent of our electricity needs in an average weather and water consumption year.
How our zero cost energy future will benefit you
The energy we generate and store on-site will reduce our reliance on expensive grid electricity and create a revenue stream, helping to deliver sustainable operational savings for the benefit of our customers.
Our installed renewable generating capacity will be equivalent to the power needs of in excess of 53,000 average South Australian homes.
We aim to set an example of proactive environmental leadership and action towards addressing climate change, and this initiative will help us achieve an emissions reduction of around 89,000 tonnes per year, which is the equivalent to planting seven million trees, or removing more than 32,000 cars from the road per year, every year of operation.
Importantly, our progressive leap forward will help the global transition to a low-carbon future.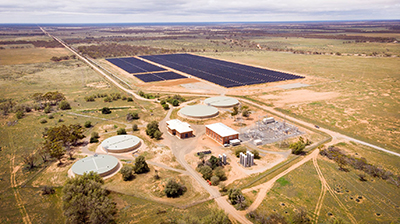 The 19,000-plus solar panels located at the Morgan to Whyalla Pipeline's third pump station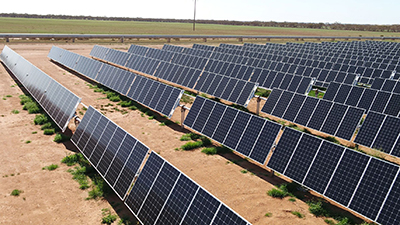 SA Water's 7,300-plus solar array along the Swan Reach to Stockwell Pipeline will reduce energy costs and carbon emissions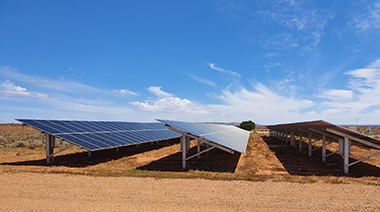 264 panels are now energised and operating at the Port Augusta West Wastewater Treatment Plant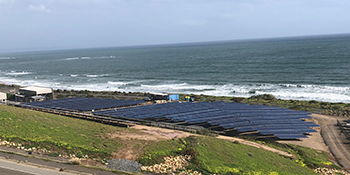 A view of the solar array at Christies Beach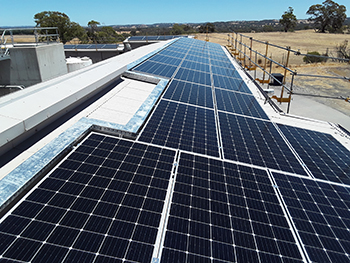 The 100 roof-mounted panels at the Mount Pleasant Water Treatment Plant
Major faults

Underway




Polkinghorns Rd

Arthurton

18/06/2020

Water Supply On

18/06/2020 03:05 PM - We are attending to an incident in Arthurton with no interruption to the water supply. The safety of our crews and customers comes first, and we always aim to minimise inconvenience by restoring services as quickly as we can. Reference Number WO: 07505663.
Scheduled works

Underway

Spruance Rd

Elizabeth East

11/06/2021

Temporary Supply Interruption

Estimated start time and water supply off: 15/06/2021 09:00 AM
Estimated restore time and water supply back on: 15/06/2021 04:00 PM
We're improving your services and undertaking maintenance work in Elizabeth East. Sometimes our crews need to temporarily interrupt the water supply to our customers and/or manage traffic while they are working. Temporary traffic management may remain in place until reinstatement of the impacted road is complete. We always aim to minimise inconvenience by restoring services as safely and quickly as we can.