The Hope Valley Reservoir was the second reservoir built in Adelaide and was completed in 1873. Hope Valley also receives water diverted by the Gorge Weir via a tunnel (aqueduct) rather than just from the Mannum to Adelaide pipeline.
Hope Valley is the service reservoir from which water is distributed, and the two larger reservoirs, Kangaroo Creek and Millbrook, act as supply sources.
Capacity: 2840 megalitres.
If this reservoir supplied the whole state, how long would this last? Almost 5 days (4.8 days).
Area of water spread: 52 hectares.
Public access: No.
Current reservoir capacity: For current volume please click on the map below.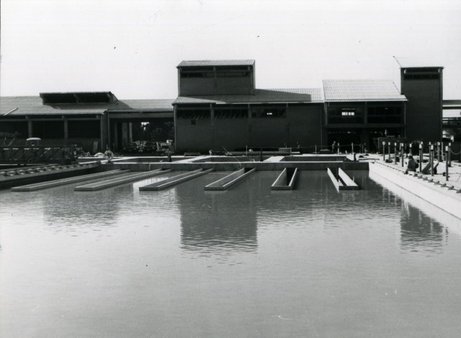 An archive photograph of Hope Valley Reservoir.