Mount Bold is the largest reservoir in South Australia. Its construction began in 1932 and continued until 1938. It was opened on Nov 11, 1938 by His Excellency the Governor, Major-General Sir Winston Joseph Dugan.
The reservoir is not directly connected to the reticulation system. Water is released as required to maintain an adequate level at the Clarendon Weir and from that point, water is diverted to Happy Valley.
Between 1938 and 1961, Mount Bold also supplied its own electricity through a small hydro-electric plant.
Mount Bold's dam is 717 feet in length at the crest. The spillway is 227ft long, 12 feet deep and 135 feet above the stream bed.
Mount Bold's height above sea level is 795 feet and the water is dammed back to a distance of 6.5 miles
Capacity: 46,545 megalitres
If this reservoir supplied the whole state, how long would this last? About 79 days
Area of water spread: 308 hectares
Public access: Yes. Access to the dam wall
Visiting hours: This reservoir is open 9.00 am – 4.00 pm, year-round *refer to top of page for current opening details
Current reservoir levels: For current volume please click on the map below. Please note Mount Bold is closed to the public during 'pre-release' events – when the storage is at capacity and water is released to mitigate any flood and safety risks – as this water blocks the normal access route.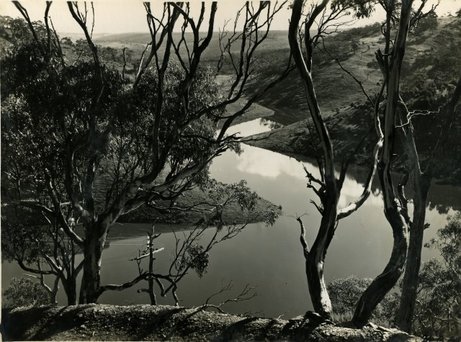 An archive photograph of weirs at Mount Bold