The Happy Valley Reservoir was built between 1892 and 1897. The 547,000 cubic metres of fill needed for the site was hauled in by small steam locomotives.
From 2002 to 2004, the reservoir was upgraded and meets international standards.
Capacity: 12,650 megalitres.
If this reservoir supplied the whole state, how long would this last? Almost 20 days (19.8 days).
Area of water spread: 178 hectares.
Public access No.
Current reservoir levels: For current volume please click on the map below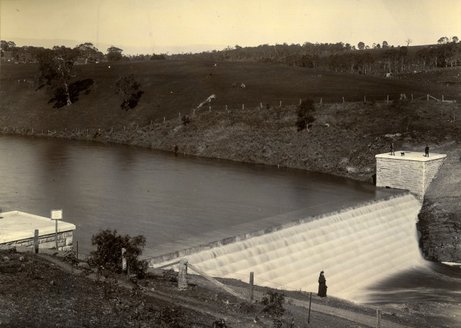 An archive photo of the Happy Valley water works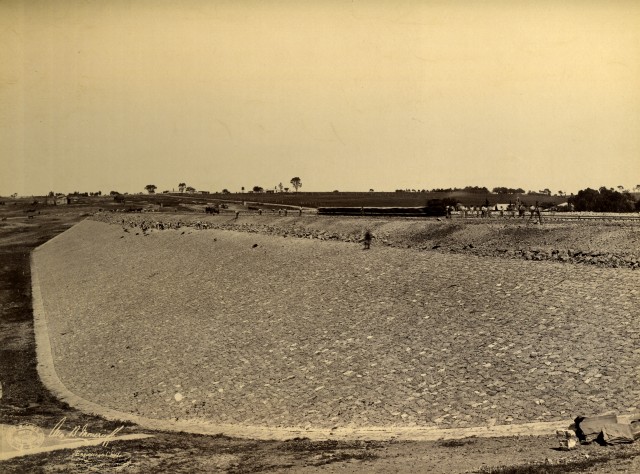 East side of the Happy Valley Reservoir embankment